We had such a blast filming Living Live today. Everyone was super nice and Florence and Meshach were so much fun to work with.
We made party trays from old cookie sheets! They are so easy to create – here is the skinny:
1.clean, scrub and dry an old cookie sheet. Give it a good coat of primer (I like spray) and then paint the cookie sheet with two coats of spray paint.
2. decoupage the tray with papers, color copies of family photos or create your own with color copied fabrics.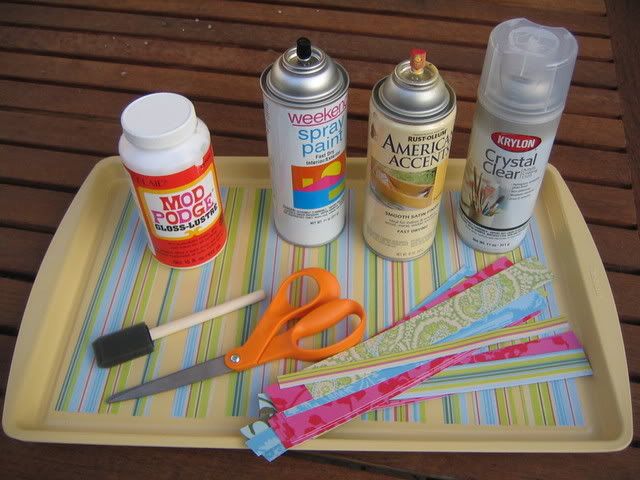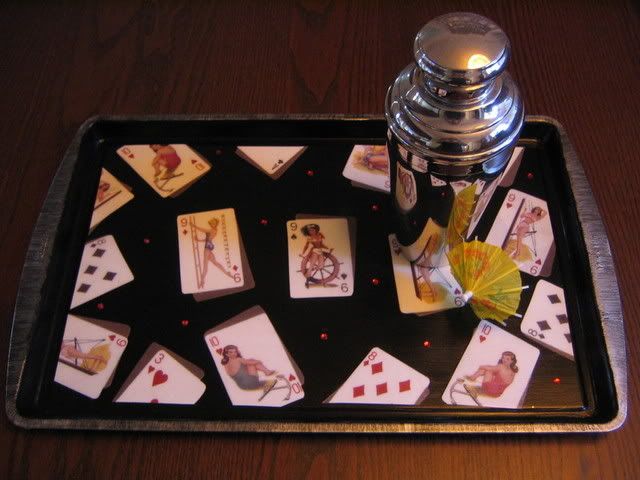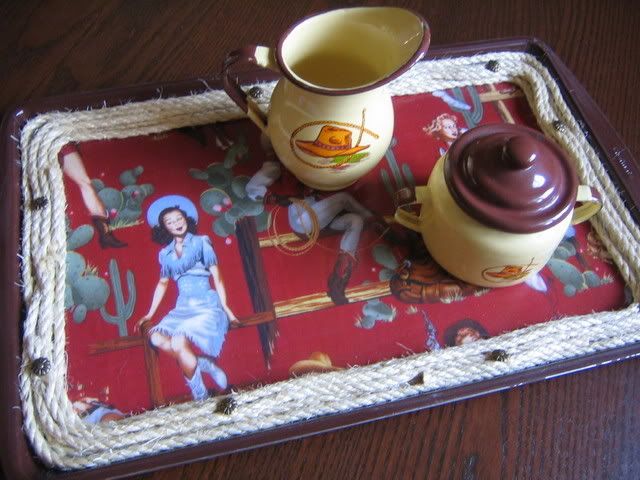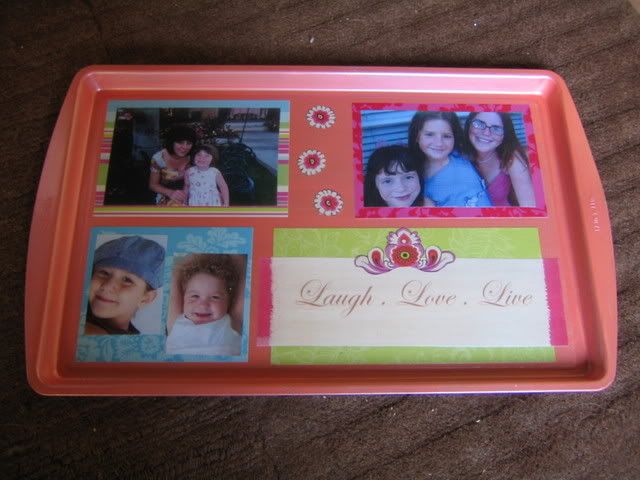 Here is a link Living Live: RLTV